Like I need smallpox.
Like I need an IRS audit.
Like I need.........bad stuff.
That's how much I need more fandoms in my life.
Curse you Primeval!
With your pretty Scottish boys and implied boy love. And dinosaurs!!!
Curse you Paul Gross!
And your beautiful/crazy character in "Slings & Arrows" who is a cross between Colin Firth and Dylan Moran!! How can I not love him??!!?
LOOK!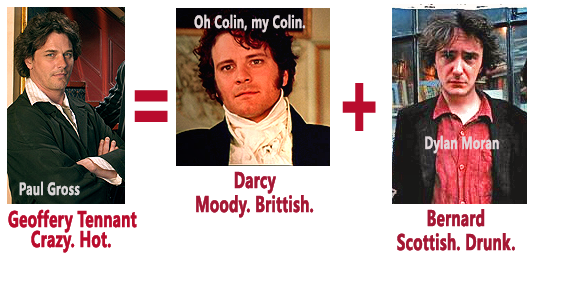 Trust me. With "Slings & Arrows" you get the arty Shakespeare vibe, the brilliant/broken man, the messy hair, the pretty language, and DRUNKEN SWORD FIGHTS!!!
This means that not only do I have to pay attention to American television AND British television, I now have to pay attention to CANADIAN TELEVISION! They've been sneaking in quality shows when I wasn't looking!! Sneaky Canucks!!!
I need to look into getting the input jack installed in my head so I can just mainline all the shows I want to ingest.
Now I ask that you excuse me. After all these years of avoiding it, I have to continue looking for Due South episodes.
And the obligatory Due South porn.
DAMMIT!!!
Tags: fandom, paul gross