I missed taking pictures of my day. So.
The last three days...
4.18.08: I got donuts for work. They went over well.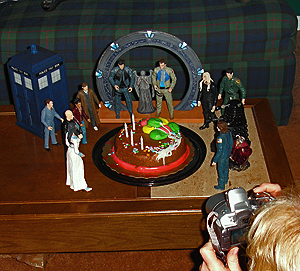 4.19.08: Birthday Party for David Hewlett. The paparazzi was there.
4.20.08: I love rainy days. And it's 4/20 DUDE! Party!
I've been up since 7:30am. On a Sunday.
And I've already cleaned the kitchen and done two loads of laundry. Crazy.