Went here

Saw these people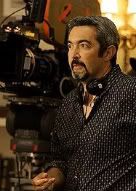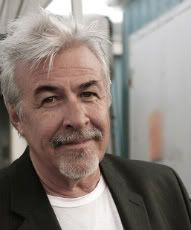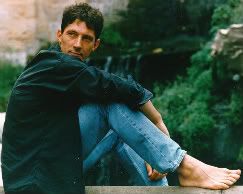 The Peter Wingfield Fan Club had a convention in Vegas which was small and lovely and ever so much fun. I'm now completely converted to the Wingfield. At the convention were (top row above) David Abramowitz

, Jon Cassar and Jim Byrnes

and the larger photo is Peter Wingfield. And his feet.

I have not posted my photos because my camera hates me.

It was held at the Riviera. Now, if the Riviera was a person, it would be your boozy great aunt Tilly who just retired after working for 28 years at the phone company, wears stretch pants and go-go boots all year round, smells of Kools and drinks Sloe Gin Fizzes all day. And you love her because she always lets you sneak food before dinner and she always tells you the truth.

So, the convention. This is what happens to me: I like a random actor or show but they may not be at the top of my pop culture rotation. Then I go to a convention and I hear someone speak, like, for instance, Peter Wingfield, and then I fall in love with them and I'm compelled to look into getting some sort of jack installed in my skull to make it simpler and quicker to mainline EVERYTHING IN WHICH THEY HAVE EVER BEEN.

I'm so screwed, because there's a lot of Highlander to get through.

So, at the con there was talk of the future of television and how the internet will affect the networks and how NOT to make a movie in Lithuania. All good stuff. And I'm a little bit in love the 24 producer Jon Cassar.

I met some of the best people in the world and it makes me sad that they all live so far away because I want to hang out with them lots. I'm inviting all of you to come hang out in
beeej 's basement any time you want.







Tags: conventions